The Assembly of God of Arles has translated this page into your own language for you to know about us more easily.
The Assembly of God of Arles (1) belongs to the protestant sphere and to the evangelistical churches of France, Which the CNEF (National council of France Evangelicals) is the representative organisation.
It is part of the National Union of the Assemblies of God ( UNADF in french) and of the National Federation of The Churches of God (FNADF)
Our Church's goal is to share faith in Jesus and to tell about God, just as He has revealed Himself through the Bible and Through His son Jesus coming on Earth.
(1) Registered and recorded association by the French administration.
What the Church of God are ?
The Assembly of God of Arles is a member of the Assemblies of God of France, a penticostal movement of local churches created in the 30's in France.
In France you will find about 787 buildings where Assemblies of God celebrate. Several ten of thousands believers will be found there.
More generally, the assemblies of God is a worldwide movement (Assemblies of God) represented in many countries, in every continent. The assembly of God in France are founding members of the CNEF (National council of France Evangelicals)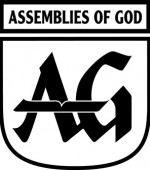 Welcome to the Arles Assembly of God web site.
The Assembly of God is simply a community of Christians of the town of Arles and of the region who come together and who desire to remain faithful to the teachings of Jesus Christ and of the apostles.
The bible is believed to be God's word which they want to be build their spiritual life on.
God bless you,
Cyrille Pouget
Pastor
Service are :
– Sunday from 10h00 am to 11h30 am
Today's known adress is
Assembly of God
31 Chemin de Séverin
13200 Arles
Google map link :  https://goo.gl/maps/KmQPv
Please do contact us to ease your visiting us. Once you have contacted us we will send an e mail to the chuch members who speak your language.
That way we will be able to welcome you warmly during service.